DTP (Desktop Publishing)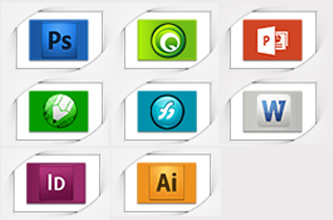 One of the many important stages of the translation process is desktop publishing or DTP. As well as the actual translation between languages, typesetting, graphics, website layouts and other parts must also be considered. That is why we have an expert team on hand to manage the design of your translated document including graphic design, documentation and graphic localization projects in a timely manner.
DTP at Turkish Translation Office
In any translation office worthy of your consideration, it is important to have a trusted team of desk top publishers. We want your documents to be returned to you looking as you submitted them, or as close to the original as possible. Some documents are full of intricate graphics or maybe your project contains documents with complicated design layouts. At Turkish Translation Offices, we have a hard-working group of desktop publishers who take great care at every step and rank among the best in the business. Our desktop publishers work in-house so they are never far away if we need to make last minute changes for you. DTP is an important stage of the translation process; your translated text must fit into its original layout and graphic design. Even if the text is perfectly translated, unskilled desktop attempts can make it look unprofessional overall and may dampen the effectiveness of your document. Turkish Translation Office understands this, and this is why we do not utilize freelance options but rather look to our highly trained in-house staff for constant direction and support. In this way, the layout and appearance of your document remains as it was when you first delivered it into our competent hands.
Desktop Publisher Teams
Communication between the management team for your project and the designers will be smooth and instant. This also means that we can be accurate about our schedules and return times; feeding back and exchanging ideas will not be delayed. Our desktop team has an understanding about every stage of the process of translating a document. They work together with all the other people that make it happen, translators, editors, proofreaders to make sure that the final product is the most precise and newly polished version of your document. At EDU One of the many roles of the desktop publisher is to assess the imagery of each project and consider its elements from a cultural perspective. It does not stop there; design must be carefully considered. Certain letters and aspects of lettering or even grammar may mean different things to different people, and it is the designer that must make decisions about what will be suitable for the customer's society. This is just part of the process, and it is completed accurately and efficiently by our desktop publishing team.
Translation Format and Design
The technology that our publishers employ at Turkish Translation Office, as with any tools, is subject to underlying subtleties that, if used in the right way, can improve our task no end. Furthermore, our expert publishers are familiar with every inch of our process, so we have the strength of knowledge to control the original style and design of your work from the moment it enters our electronic environment. No matter what shape or form your document arrives in at our office, we will be able to make the necessary updates to the document without compromising its original design. What this means for you is no administrative worries and a result that is instantly gratifying.
■ Ms Word
■ Ms Power Point
■ InDesign
■ Freehand
■ Quark Express
■ Coreldraw
■ Photoshop
■ Illustrator